Family Vacation Getaways
Some times we need Family Vacation Getaways from our routine work schedule, to spend time with our family. That is the time we can relax with our family and share many happy thoughts and to be together, which other days may not be possible. 
8 Family Vacation Getaways from Bangalore
These are some of the places for your family vacation  from Bangalore.
1. Nandi Hills - It is just 60 kms north of Bangalore, and takes just 2 hours if you go by car.  It was here Tipu Sultan used to spend his summer holidays. Learn More about Nandi Hills here.
2. Shivanasamudram - It is a famous tourist destination for water falls Barachukki and Gaganachukki. Distance from Bangalore is approximately 109 kms located in Mandya. Your family can enjoy the trip at its best if you have planned to visit in post-monsoon - August to January. They can enjoy the beautiful cascades of water spread out over the two hills, and the nature will be at its bountiful best.
3. Mysore - Mysore is a city of natural beauty added with the rich legacy left by the Wodeyar Kings, located 139 kms southwest of Bangalore. You can reach there within 3 1/2 hrs. Learn more about the place here.
4. Bandipur - For wildlife lovers, Bandipur is an ideal place for a family vacation getaway. From Bangalore, it takes about 5 hours to reach the 215 kms distance. For more information, read this and also check with karnatakatourism.org . 
5. Shravanabelagola - 158 kms away from Bangalore, Shravanabelagola is an ideal place for the family getaway.Get more info here.
6. Halebid and Belur - If you are interested in temple architecture, these two world famous places are the great destinations to admire the beauty of Hoyasala architecture, carved in 12th century. Halebid is 226 kms from Bangalore and Belur is just 32 kims from there. Halebid and Belur 

7. Coorg - the birth place of sacred river Cauvery, and famous tourist destination of coffee-covered hills, 230 kms away from Bangalore. Get more info here.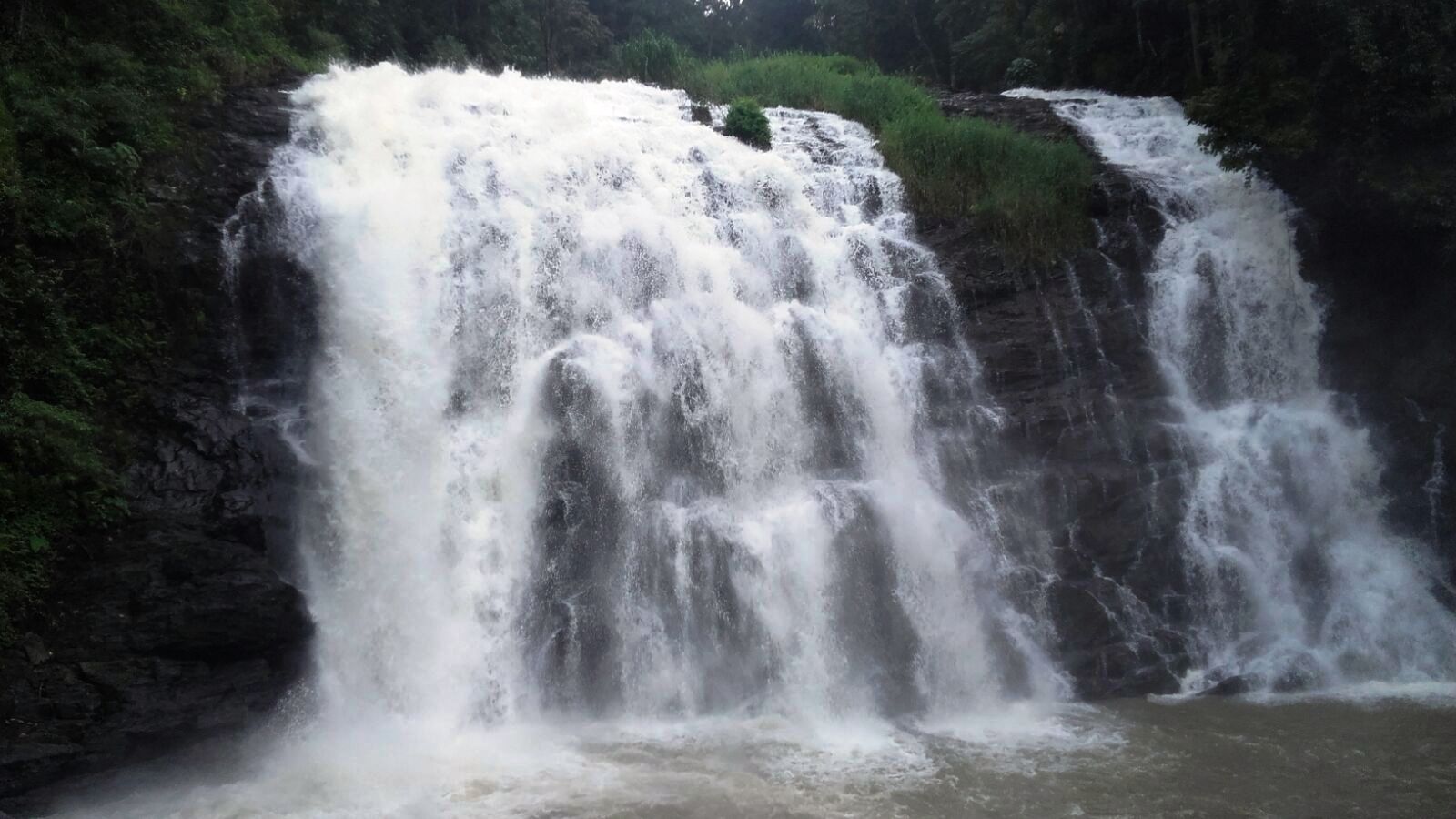 8. Pearl Valley (Muthyala Maduvu) -  For a picnic spot from Bangalore, Muthyala Maduvu is a great spot for a family getaway or for office friends for an outing, which is located near Anekal.  The distance from Bangalore is 40 kms. It is a 92 meter waterfall, and the source of water is the nearby Onakanahalli Tank.  The facilities at this picnic spot include KSTDC restaurant and some resorts. With approximately an hour's drive from Bangalore you can reach Pearl Valley.
Return to Bangalore
Return to Amusement Parks, Bangalore