Medical Tourism in India

Medical Tourism in India - India has emerged as one of the major destinations for medical tourism in the world. Currently India receives patients from over 50 countries across the world. Why do people make trips to India?  People from around the world are realizing the potential of modern and traditional Indian medicine.  Apart from the low medical costs comparing to those in the US and Europe, India has proved her efficiency in major surgeries like Heart surgery, cosmetic surgery, and other areas of medicine. 

Medical Tourism India offers a wide range of opportunities for the people abroad who are looking for affordable treatment, and India is one of the best options available to them. Their expertise is available in the areas of Cosmetic Surgery, Dental care, Heart Surgeries, Coronary Bypass, Heart Check up, eye care, knee replacement etc. India is now in par with the developed countries in the areas of technology and infrastructure.
Reasons for Choosing Medical Tourism in India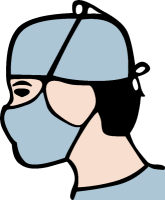 Internationally accredited medical facilities, with the latest technologies.
Significant Cost Saving
Highly qualified Physicians/Surgeons and the support staff.
No Wait List
Can be combined with Holiday/Business Trip
The main reason for choosing India for medical care is the potential cost saving. A heart surgery that would cost $30,000 in the US or UK costs around $7,000 in India. You may wonder why the cost is so low. The lower costs are due to favorable currency conversion rates and lower costs of operating in India, and hence people make trips to India for medial treatment.

Another reason is that there is no waiting time for months and years like USA or UK to get medical help.

Since there are many India tourist attractions, after their health tourism they can also visit world-claThe medical standards of India match up to the highly prescribed international standards. India is not only rich in culture, some of the most highly qualified and experienced physicians in the world are also available in India. Most of these physicians and surgeons have gone on to super-specialize in their field, enabling them to become experts in their respective specialties, and are working in the private and government hospitals/clinics.

There are wide options for medical tourists in India. Elective procedures such as cosmetic surgery, hip and knee replacements, dental procedures, infertility treatments are some of them. Some of the specialties are Neurology, Neurosurgery, Oncology, Ophthalmology, Rheumatology, Endocrinology, ENT, Pediatrics, Pediatric Surgery, Pediatric Neurology, Urology, Nephrology, Dermatology, Dentistry, Plastic Surgery, Gynecology, Pulmonology, Psychiatry, General Medicine & General Surgery.


One may wonder how is it possible to get the world class best treatment in India. India has a wide network of professionally managed and marketed corporate hospitals that have tied up with leading travel agencies to offer low-cost, speedy and effective medical care to foreign patients who visit this country.


Language is also not a problem in India, to avail the medical facilities offered by the Medical Tourism India. The staff working in these hospitals speak fluent English.

Apart from the traditional medicines, India also offers relaxing and rejuvenating treatment options from Yoga, Ayurveda, and Meditation to Allopathic and Naturopathic medicine.
Many satisfied customers from abroad, most willingly, offer their testimonial for the high quality services received by them from Medical Tourism in India, which can be seen in various websites on the net.

List of Hospitals in South India for Medical Tourism.
For more information about Medical Tourism in India , read -
Where Can I Find Cheap Plastic Surgery?
Medical tourism offers affordable health care options for anyone looking to receive breast surgery, dental implants, and nose jobs.
Back to Home Page
Return from Medical Tourism India to
Home Page