About the Site
Sharing my passion for South India
Thank you for  visiting enchanting-south-india-vacations.com and for your interest in learning more about me.
Enchanting South India Vacations is a one woman show, it's just me doing it all!!  My name is  Lakshmi, and I was blessed to be born and brought up in the beautiful Kerala State, popularly known as God's Own Country, in the southern tip of India.  After my high school I moved to Karnataka  (another part of south India) where I continued my education, got married and employment, but continued to travel between Kerala and Karnataka as my family routes are still in Kerala.  I was excited to visit many of the tourist places in Tamilnadu, and Andhra Pradesh, too.
India is a fascinating country and every part of it is enchanting. This website is about the southern part of India which I'm more familiar with. I have lived in South India with my family all my life, and I absolutely love it, too. I've visited many of the beautiful places which I've mentioned here - some with my family and some with my friends, and some with my colleagues. Most of the photos are taken by myself and the other photos where due credit was required, are given. After working several years in administrative line,I felt that I must do something more enjoyable.Travel and writing are my two passions, and I decided to combine both, and make a living from home, at my convenience. When I go to these places, among the group, sometimes I will be the only one asking the guide for more details about the places, and click several photos enthusiastically, and he and others used to wonder why I am asking these questions. My reply used to surprise them even more, when they know that I am building a website of South India and hence I need these information and photographs.Though I have visited several cities in India and outside I still love South India the most, with all her shortcomings, and feel it is one of the best places to lead a happy and peaceful life. I've always been very proud of my heritage and feel extremely lucky to be a native of such a beautiful place of India inhabited by friendly people. 
Why did I create this site? I came to know about building a site on a passion which brings lots of traffic can turn out to be an e-business, and bring a good income from working at home. Someone recommended me a trustworthy company which provides the necessary software and tools, and even an average person with no technical knowledge can build a successful website, which intruded me to find out more about the company. I was always fascinated by the nature and man made beauty of South India, her culture and heritage, which I am trying to present in one website as much as possible and as a result enchanting-south-india-vacations.com was born.This is the Company called Solo Build It, I am talking about. Keep checking the site for continuous information, as I will be adding more and more pages slowly like a tortoise.
Please let me know know whether the site was helpful to you in any way. Your feed back will give me further strength to continue working on it.You are also welcome to contribute to this site in the form of festivals, recipes, travel etc.I hope you enjoyed exploring this site as much as I enjoyed creating it. I  welcome your comments and feedback, and it is very much appreciated. Any Questions? Please contact me here. 
I'm also a creative writer and have written two novels - The Second Choice   and  Cherished,  which are available online, on both Indian site Flipkart and Amazon. Please check out my ebook about Festivals celebrated in southern part of India - Festivals of South India.  Please read them and write your reviews. http://tinyurl.com/kcnfc3t
My deep passion in writing also took me to create another website for upcoming writers. Induswomanwriting.   
Later on, I was fascinated to build another site, which deals with my international trips Memorable Family Vacation Spots. I can keep adding all my memorable vacations here, as and when I find time.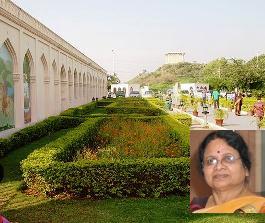 Are you interested in building a website like this and making an income from home? Then check it out where more details are given.
OR 
Download and Enjoy reading a free e-book.