Rose Flowers
Roses Flowers come in different colors and different sizes. They are also ornamental flowers, and adore the garden and the drawing room.
These flowers have a beauty of their own, and also fragrance, in almost all shades, colors and sizes.
Different colors of roses are used to express one's feelings. Each color of rose has a different meaning to convey. So next time while choosing a flower bouquet it is better to take the color of the flower into consideration. Many people convey their sentiments and feelings to another person through roses, as single rose, or rose bouquets, by giving directly or sending them online.

Red Roses - Rose flowers of India
Red roses are used for expressing passion and love.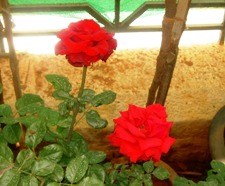 White Roses 
White roses purity and innocence.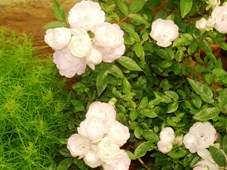 Yellow Roses
Yellow roses signify joy and friendship. It also signifies new beginning.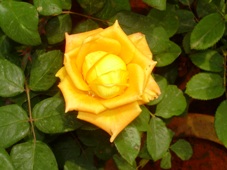 Pink Roses
Pink roses signify elegance and style.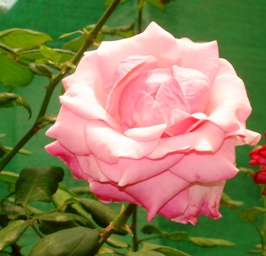 Apart from the above, there are other colors of roses also.
Related Pages of Rose Flowers
Some Rose Flower Quotes
"I named all my children after flowers. There's Lillie and Rose and my son, Artificial."
~ Bert Williams
"And she was fair as is the rose in May."
~ Geoffrey Chaucer
"Do not watch the petals fall from the rose with sadness, know that, like life, things sometimes must fade, before they can bloom again."
~ Unknown Author
"LIFE is a mosaic of pleasure and pain - grief is an interval between two moments of joy. Peace is the interlude between two wars. You have no rose without a thorn; the diligent picker will avoid the pricks and gather the flower. There is no bee without the sting; cleverness consists in gathering the honey nevertheless."
~ Sri Sathya Sai Baba