Kotilingeshwara Temple is located at the Kammasandra village of Kolar in Karnataka State of India. The Shivalinga present here is considered as the largest and tallest one in Asia.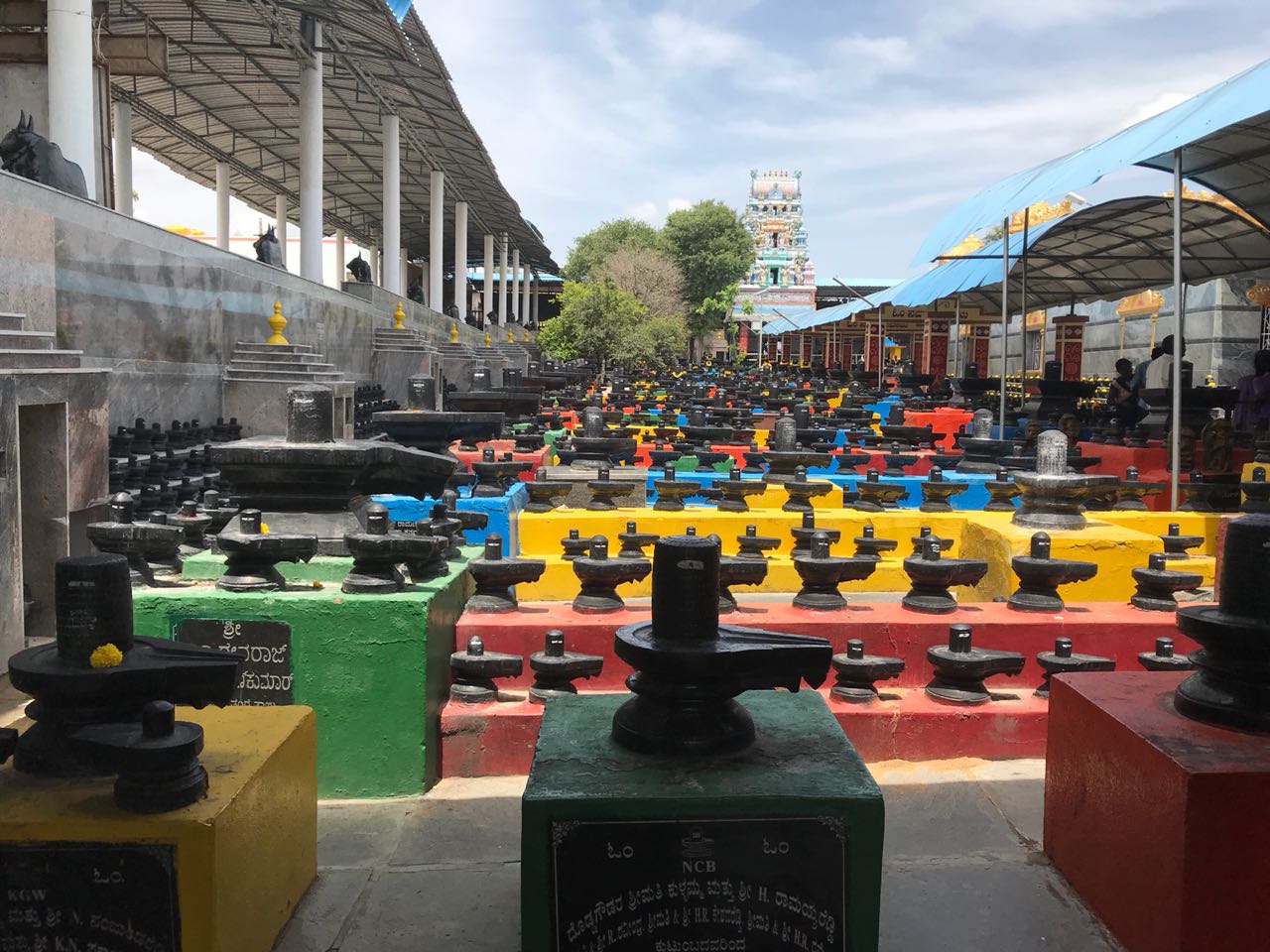 The highlight of the temple is - The Temple has the highest number of Shivalingas. Presently, there are 9 lakhs of Shivalingas and 10 lakhs more to be added, and hence the temple got the name Kotilingeshwara temple, spread over 13 acres of land.  The temple is visited by more than two lakh people every year. Koti in Kannada language means Crore and linga is alias of Lord Shiva, thus Kotilingeshwara temple (the temple with one crore Shivalingas).  The first linga was installed on 10th October 1980 and more lingas followed in the coming years.  This temple is part of Mukti Kshetra Darshan.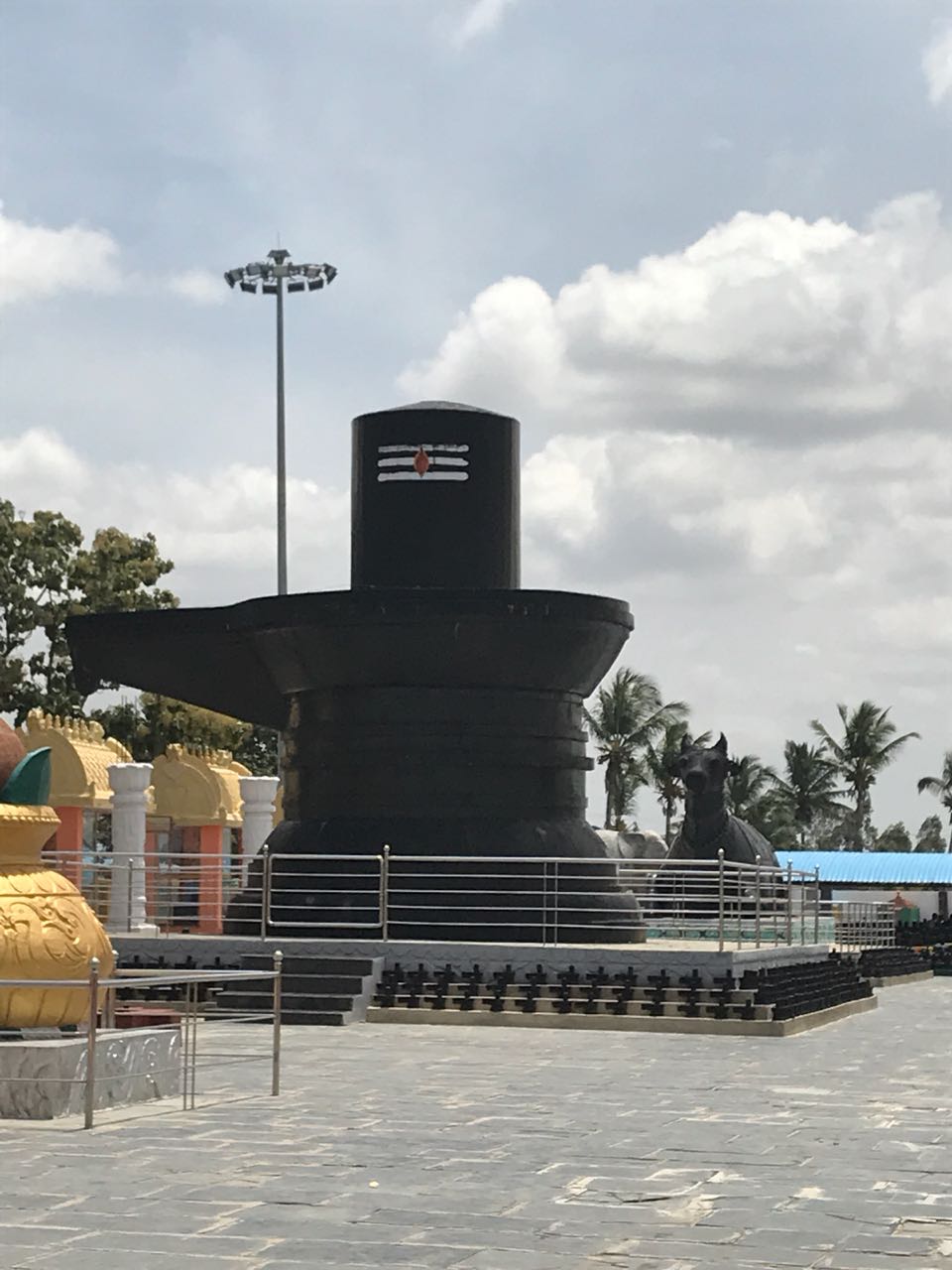 The main Shivalinga has a height of 33 mts (108 ft)  which is the tallest Shivalinga in the world.  A huge Nandi statue with a height of 11 m (35 ft) is seen next to the huge Shivalinga, surrounded by many small Shivlingams.
If you are expecting an architecture of old pattern of bygone era like Hoysala or Vijayanagar period, you will not find it here. It is a modern temple built in 1980. This temple was constructed by Swami Sambha Shiva Murthy who had a vision to install one crore Shivalingas. 
Devotees can also install the Shivalingas, at a cost starting at Rs.6000/-. 
As we enter the temple complex, we first see the temple dedicated to Lord Shiva, Lord Vishnu and Lord Brahma. After offering our prayers, we can proceed to  the main temple Manjunatha Swamy Temple. After that we can visit the other temples in the courtyard - Annapoorneshwari temple,  Sri Venkateshwara temple, Pandurangaswamy temple, Lord, Rama, Lakshmana and Sita, Lord Anjaneya, and Goddess Karumari Amma etc.  After you come out of this main courtyard,  you can see Shaneeshwara temple.

Prasadam (mainly ladoo) is available inside the temple complex for sale. 
Timing of the temple: 6 a.m to 9 p.m.
There is an entry fee of Rs.20/- to the temple, and the car parking charge is Rs.30/-.

Mahashivarathri is the main festival of this temple. 

Unlike other South Indian temples, this is quite a peaceful place to have darshan. 
The temple complex is clean and well maintained. There is also a Sai Baba temple near the car parking.  Shopping is available outside the temple.  Eateries are also available immediately after the shopping area.  
By Train - The nearest railway station is Kolar Gold Field, which is 8 kms away, and Kuppam railway station is 38 kms away. From there direct buses are available to Kammasandra.  
By Road - From Bangalore 2.5 - 3 hours journey to Kolar. Direct bus services are available from KGF, Kuppam and Mulbagal.