Ekambareswarar Temple
Ekambareswarar Temple is situated at the "City of Temples" - Kanchipuram, built by Pallavas, later modified by Cholas and then more contribution from Vijayanagar kings. This is one of the Pancha Bootha Sthalangal of God Shiva,  reported to be in existence since the year 600 AD and covers an area of about 40 acres.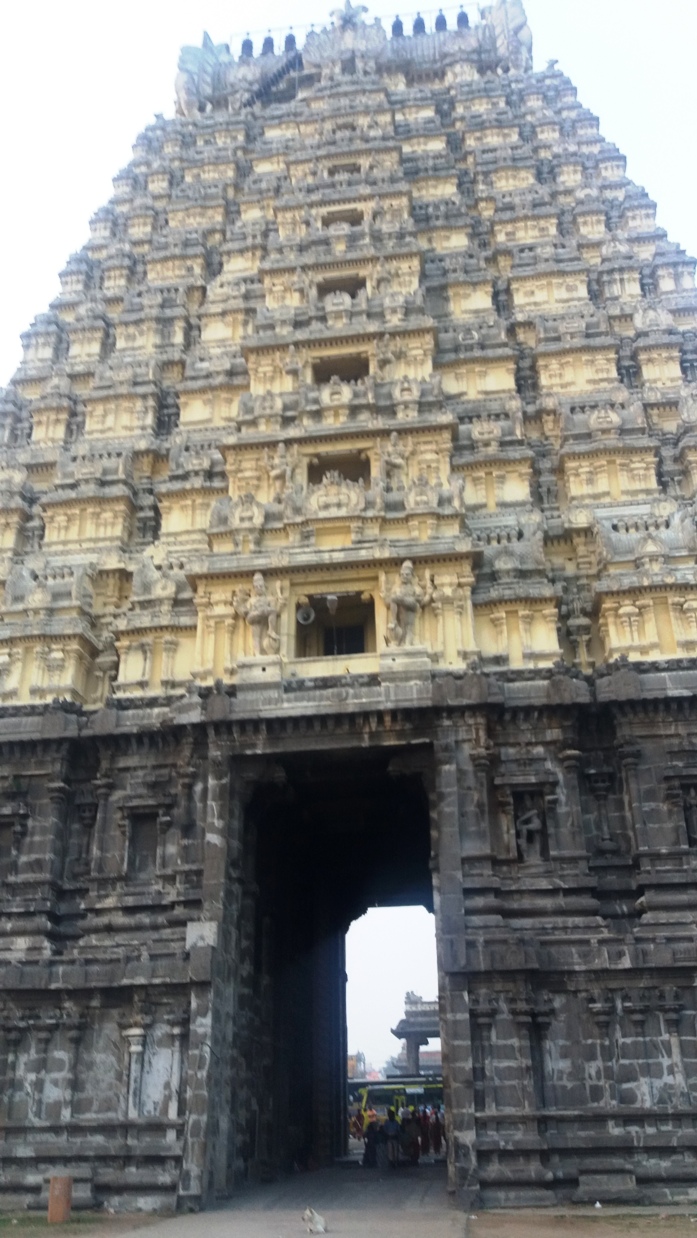 Rajagopuram of Ekambareswarar Temple
There are about one thousand temples in Kanchipuram, and Ekambareswarar temple is the largest one. Lord Shiva is worshipped here in the form of Prithvi Lingam (made in mud) since Parvathi had worshipped him in this form.   There is also no abhishekam done in this temple.
The high rising gopurams of this temple dominates the skyline of the City of Temples.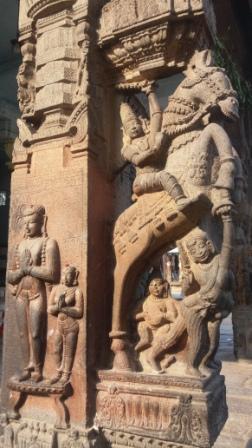 The architecture is so beautiful that you can spend hours together admiring each of them.   
There is a sacred mango tree inside the temple believed to be more than 3000 years old. This tree has 4 branches representing the 4 Vedhas, and bears 4 different types of fruits in 4 different seasons.  Goddess Parvati was once separated from Lord Shiva and made a Shiva lingam out of sand and installed it under the mango tree on the banks of River Kamba. Seeing her genuine love, Shiva was happy and married her.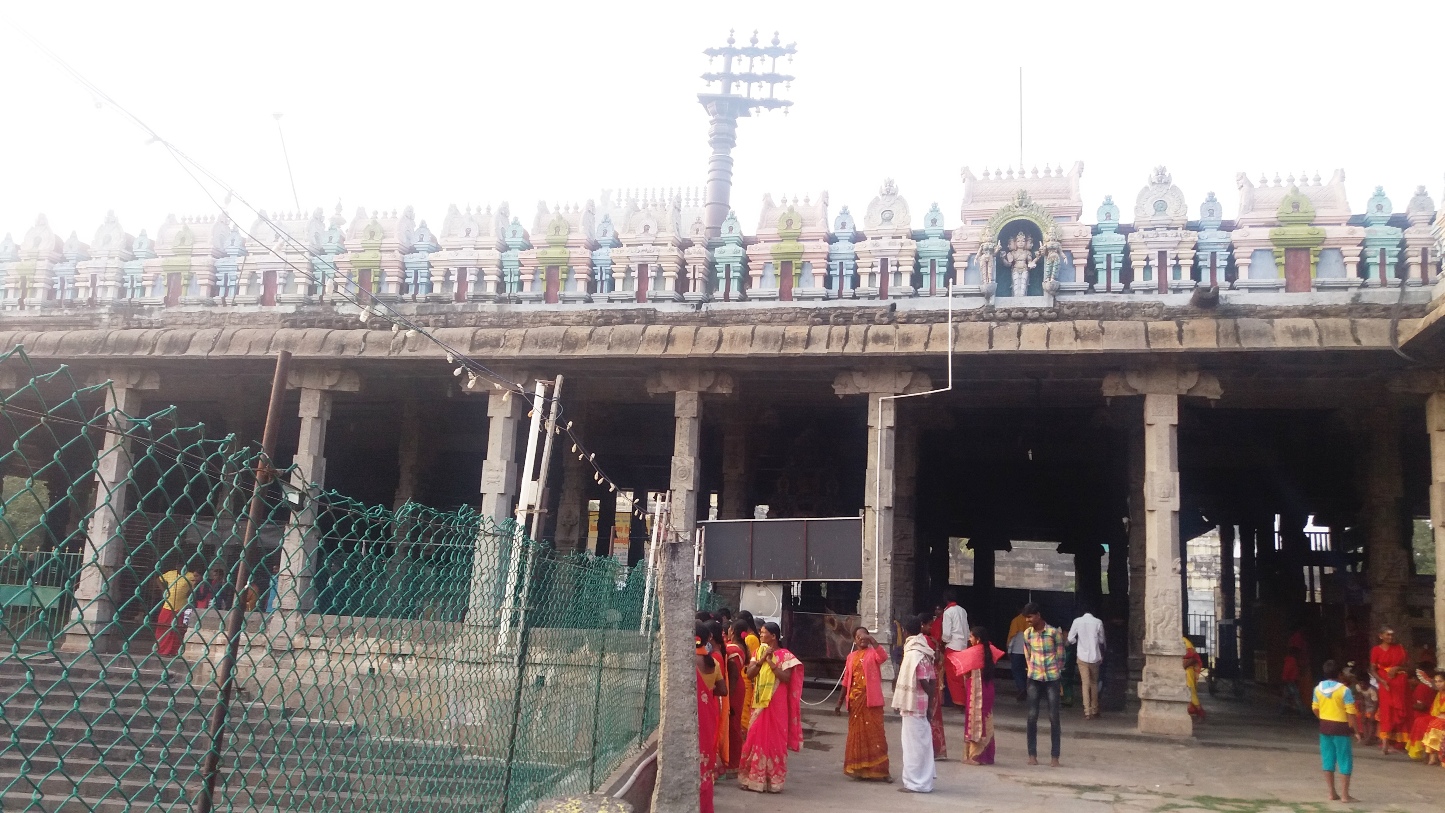 God Shiva is worshipped in many forms here, but there is no separate shrine for Goddess Parvathi, as usually seen in other temples. The Rajagopuram rises to a height of 175 feet and the pillared halls in front of the sanctum were built by King Krishnadevaraya of Vijayanagar dynasty.  

The Sthala Purana says that when Lord Shiva was deeply immersed in the task of creating, protecting and destroying,  Parvati in a jucular mood closed his eyes, and made him angry. He cursed her to go to the Earth and do penance for her misdeed.  She had come to Kanchipuram and did penance under a mango tree, keeping a Shivalingam made in sand. Shiva created some obstacles on her way to test her, but she completed it successfully and Shiva took her back.   
There are two tanks in the temple - Kampanadi and Shivaganga. 

Main Festivals of Ekambareswarar Temple 
There are six worship services offered every day in the Temple. The main festivals are -
Thai Poosam (Jan-Feb)
Panguni (March-April- 13 days festival)
Chitra Pournami (April-May)
Vaikasi Visakam (May-June)
Ani Thirumanjanam (June-July)
Adi Krithigai (July-Aug)
Avani Moolam (Aug-Sept)
Nav rathri (Sept-Oct)
Karthikai Deepam (Nov-Dec)
During the Panguni temple, which lasts for 13 days, the wedding of Shiva and Parvathi are performed.  
Distance from Chennai - 75 kms.
From Bangalore, we travelled to Kanchipuram as a week-end trip by car covering 276 kms, in 4 hours.  
Timings of the temple - 6 a.m. to 12.30 p.m. and 4 to 8.30 p.m.