Yelagiri Hills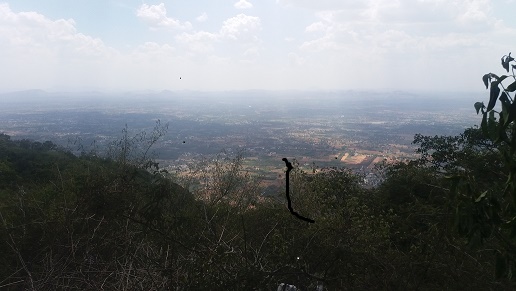 Yelagiri Hills is a hill station in Tamil Nadu, located at Vaniyambadi-Thirupattur Road, at an altitude of 1,110.6 metres (3465 ft) above sea level. In some areas, it is also referred as Elagiri. Yelagiri is an extremely picturesque place with pleasant and cool climate, nestled amidst the lush green mountain ranges.  This hill station is beautiful place with a salubrious climate prevailing throughout the year.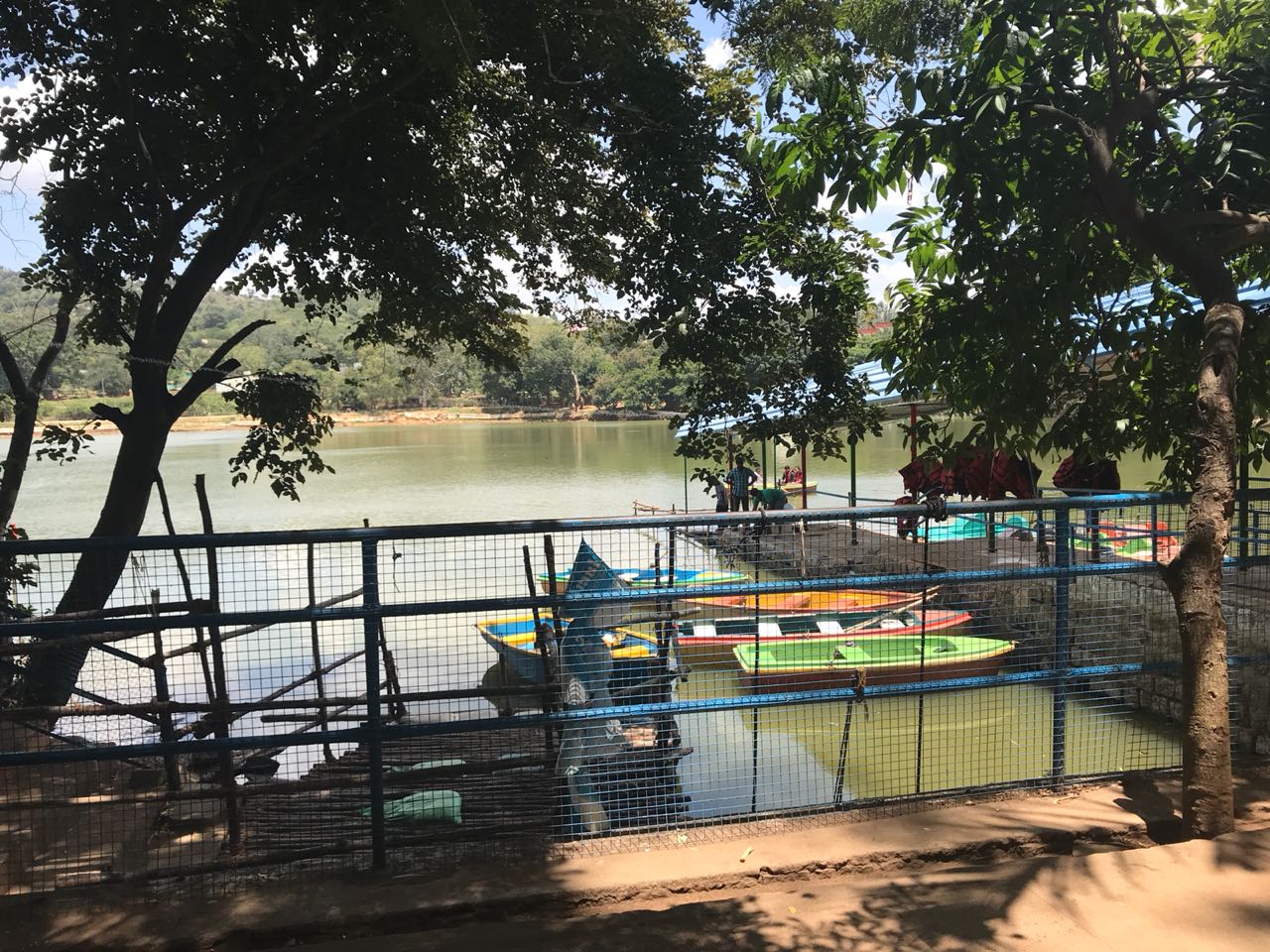 There are 14 hair pin bends named with Tamil Poets (Pari Valivu, Ori Valivu, Kamban Valivu etc...) those leads to Yellagiri Hills.
The main attractions are - Punganoor lake and park, Nature park,  Children's Park, Murugan Temple, trekking smaller peaks like Javadi Hills and Palamathi Hills and Swami Malai Hills. 
The highest point in Yelagiri is Swamimalai Hills, standing tall at 4,338 ft with spectacular views.
Boating facility is also available in the Punganoor lake which is surrounded by lush green hills.There is a small entry fee to the park and a separate fee for boating also. 
Fee: Entry Fee: Rs. 10, Camera - Rs. 5, Row Boat: RS.75/- per Person and Pedal Boat: Rs. 50 per Person.
For children, there are enough to explore and enjoy including a boat ride in the Punganoor lake, an artificial lake. not the natural one. There is also a fountain in the middle.  It is one of the best hill stations of South India to spend a day tour. 
Where to eat - There are many small eateries on the hill.  Some good restaurants like Hill Resort is also there, and their multicuisine restaurant is there which is really good. We had our lunch there. 
Where to stay - If you want to enjoy the best of yelagiri it is better to be staying there overnight and watch the sunrise and sunset. There are some good lodges and resorts like Hill Resort is also there. 
Distance from -
Bangalore - 178 kms, Vellore - 94 kms, Chennai 230 kms. 
From Bangalore, Yelagiri Hills is a beautiful place for one day's tour. One can travel in the early morning and return by evening after spending a relaxing day there. 
Please remember that if you are going on your own cars or bikes, there is no petrol station or mechanical shop at Yelagiri Hills. 
Nearby Attractions to Yelagiri Hills
Jalagamparai Waterfalls (37 kms away) created by the River Attaru is magnificent to watch. 

Valnu Bappu Observatory (54 kms away)  is an astronomical observatory owned and operated by Indian Institute of Astrophysics. It is located at Kavalur in the Javadi hills near Vaniyambadi. The Observatory is open to public on Saturdays between 3 PM to 9 PM.