Parasurama Temple Thiruvallam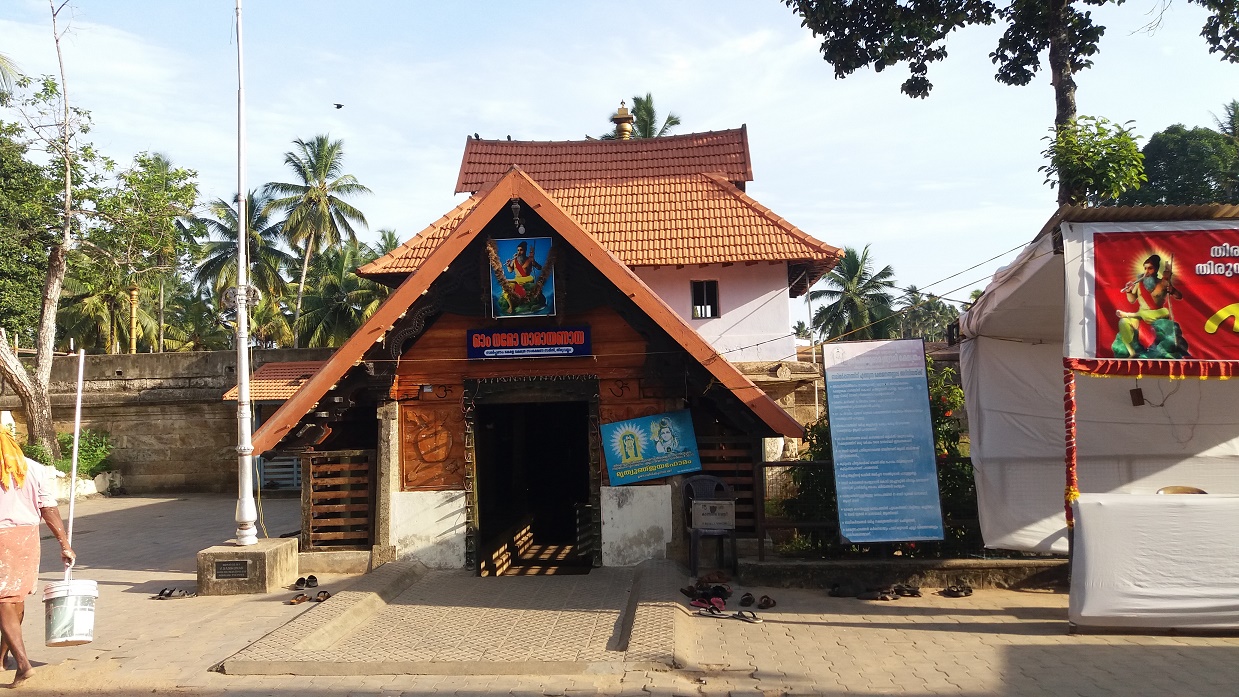 Parasurama Temple Thiruvallam is located on the confluence of 3 rivers -  River Karamana, River Killi and River Parvatiputhanar. Hence it is considered holy for  Balitharpana and Vavu Bali.  It is the only temple in Kerala dedicated to Lord Parasurama, the sixth incarnation of Lord Vishnu. 

This ancient  temple was built during the 12th and 13th century and it is famous for doing the ritual called Balitharpanam and Vavu Bali, . This is a ritual devotees pay homage to the departed souls of forefathers, after taking a dip in the holy water.  This important rituals of Hindus takes place on New Moon day of the Malayalam month of  Karkidakam. 
This temple is 3 kms away from Thuruvananthapuram city. Sree Parasurama is the mythological creator of the State of Kerala. 
Distance from Trivandrum International Airport is 5  kms. 
Festivals of Sree Parasurama Temple Thiruvallam
The most important festival of Sree Parasurama Temple Thiruvallam is Uthsavam, which is a 10-day festival and takes place on the Malayalam month of Thulam (October-November). The festival starts with Kodiyettam on the Atham asterism and ends with an Arattu on Thiruvonam asterism. This year this festival is celebrated from 23-11-2019 to 02-12-2019. Elephant procession is an important attraction of this festival. 
Another festival celebrated in this temple is Parashurama Jayanthi, which falls in the Malayalam month of Vrischikam (November -December). 
Temple timings - 5 to 11 a.m. and 4 to 7 p.m. 
Address

Sree Parasurama Temple
Thiruvallam
Thiruvananthapuram - 695027
Phone: +91 471 2380706
Return to Kerala Temples