Kumarakom Beach
Kumarakom, a small town in Kerala, on the banks of Vembanad Lake, is one of the most famous spots of tourists. The entire town of Kumarakom is an archipelago of small islands floating in the glistening waters of Vembanad Lake.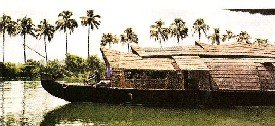 The mangrove forests, lush paddy fields and coconut groves add to the beauty of this small water world making it an idyllic sub-tropical paradise. 

Attractions & Activities at Kumarakom
Attractions:
Sandy beach.
Backwaters. It is one of the most visited backwater destinations of Kerala. Short and long backwater engines are available to make your stay a unique experience. 
Another important attraction is the Bird Sanctuary, which is spread an area of 14 acres. To enjoy the maximum of your trip, take a boat around the islands, especially during early in the morning to see rare and beautiful species of birds. 


Activities 

Water sports and swimming are the best activities in the beach.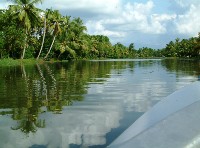 Accommodation & Route - Kumarakom
Accommodation is not a problem there. Some of the best hotels and resorts are available little away. 
Reaching There
By Air Cochin (Kochi) is the nearest Airport.



Return from Kumarakom Beach to South Indian Beaches