Karwar Beach
Karwar Beach is located just 100 kms away from Goa.
This beach is a beautiful spot to enjoy the thrills of sun, sea and sand. It is known for the gentle waves, silver sand and palm fringed beaches. The calm atmosphere and lavish surrounding attract tourists from all over.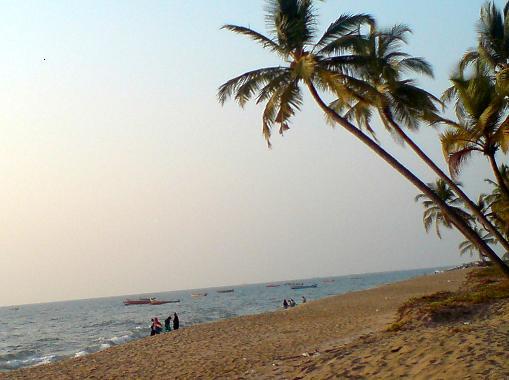 The great poet Rabindranath Tagore was inspired to write his first play at the beauty of this beach. 

Activities & Attractions at Karwar Beach
The main activities of the beach are different types of water sports. Local and outstation tourists visit this beautiful beach.
Attractions -

Sadashivgad Hill fort with a Durga temple 
The Octagonal Church 
Naganatha temple. 
The Venkataramana temple located here is believed to be 300 years old and exhibits some fine ochre paintings.
Dandeli Game Park,located 157 kms away, is a treat for the wildlife lovers. 
Mouth watering spicy sea food garnished with coconut.
Best time to visit this beach
The best time to visit and enjoy the beach is between September to May.

Accommodation
Emerald Bay - A Sterling Holiday Resort
Reaching Karwar Beach
By air: The nearest airport is Goa.
By rail: The nearest railway station is Karwar.
By road: Karwar is well connected with good network of roads. 


You can get more info about this beach here at Wiki
 

Return to South India Beaches