Gokarna Beach
Gokarna Beach - Gokarna is a temple town and holiday destination.  It is very small in size, but blessed with four small beaches - Om Beach, Kudle Beach, Halfmoon beach and Paradise beach,also known as full moon beach. They are most secluded and pristine.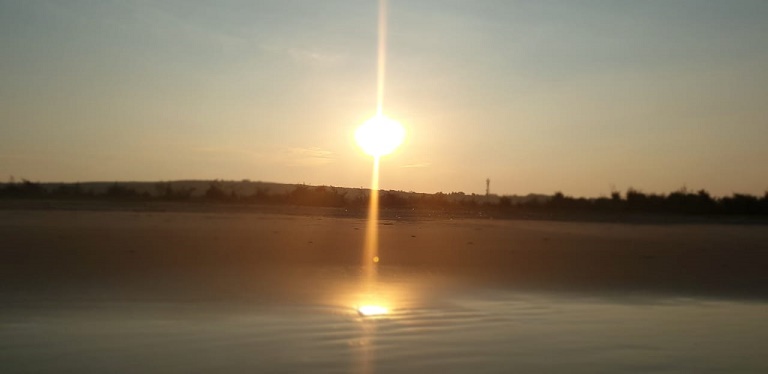 Gokarna's main attraction is its beaches. People from all over visit here to chill and soak up the sun. Since Gokarna is one of the most sacred towns of South India  there are few temples located here. They are Mahabaleshwar Temple,  Ganapathi Temple, Uma Maheswara temple, Bhadrakali temple, Tamra Gouri temple and Venkataramana temple. 
Om Beach and Kudle beach are the most visited beaches. Om beach is a naturally Om shaped beach and is reachable by car or rikshaw. 
For Yoga lovers, Kudle beach is an option to learn Yoga. Other attractions are water sports and surfing. Kudle beach can be reached in about 20 minutes from Om Beach. 
Reaching there -  From Bangalore, Gokarna is at a distance of 450 kms, 238 km from north of Mangalore and 58 kms from Karwar. 
The nearest airport is Dabolim, Goa. 
Gokarna is well connected with trains and buses. 
Bhatkal and Karwar are the main cities near Gokarna. 
Where to Stay in Gokarna Beach

There are plenty of hotels and homestays are available in Gokarna. 
For further information, please check Wiki
Return to South Indian Beaches Beaches