Christmas in India 
Christmas in India - This Festival is the most important festival of Christians and it is celebrated on 25th of December every year.
This grand festival is celebrated all over India, and it is a national holiday.  In the southern part, the celebration at its best can be seen in Kerala and in Tamil Nadu. In Goa, Christmas is the most celebrated festival. In Karnataka, Christmas spirit is most seen in Bangalore and Mangalore. Christians of Andhra Pradesh too celebrate this grand festival.
(Image courtesy: Mckaysavage )
In most parts of India, all the people irrespective of the caste and creed celebrate Christmas with great joy and festivity, welcoming the birth of Jesus Christ. Kerala, with its considerable percentage of Christians, made this festival a universal festival ofthe state, which can be clearly seen in all parts of this land of Malayalees. 
It is haytime for the business people to reap the best profit by way of offering various discount sales. To celebrate Christmas festival in style, most of the hotels, pubs, and restaurants throw special parties for their guests. Christmas tree, Santa Claus, Christmas Star, Christmas Cake etc mark the event a great festival. Singing Christmas Carols is another important part of this holy festival. The children enjoy hanging the colorful hexagon shaped stars in front of the house.Churches hold special Midnight Mass which is attended by theChristianswearing new clothes, remembering the Saviour who gave up His life so that they may live. After the Mass, they go home and sleep peacefully, and welcome the following Day with great joy, wishing each other Merry Christmas,and exchanging gifts. Children burn sparklers and burst loads of crackers sharing their joy of the occasion.
To celebrate this grand festival in great spirit with the family members, South Indians working outside their native home, take leave and come home with gifts to their dear ones.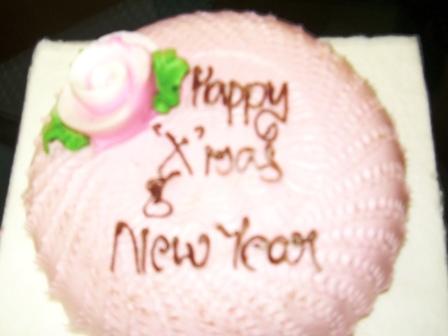 Christmas in India Food
Like any other festivals of India, Special food is prepared for the Christmas in India. Fruit cake, Chocolate Cake,Fried rice, Mutton Chops, Fish Molee, Pork Vindaloo, Chicken fry, Chicken masala, Duck roast, Appam, Stew, Cutlets, Salads, Rose cookies (Achappam), Diamond cuts, Athirasam, Murukku etc. are some of the important recipes for Christmas.  In each State, special food is also prepared in different varieties and in different names. 
Like food, new dress for the festival is also very important.


Christmas celebrations continue for 12 days till the 5th of January of the next year.

Return from Christmas Festival to South Indian Festivals