Chinnar Wildlife Sanctuary
The Chinnar Wildlife Sanctuary is located in the rain shadow region of the Western Ghats at Devikulam taluk of Idukki district with an area of 
90.422 sq.kms. The undulated terrain with rocky patches enhances the
scenic splendour of the sanctuary. The Marayoor sandal forest and the beautiful Thoovanam waterfalls are located here.
Acacia arabica (Karivelam), Acacia leucofolia (Velvelam), Acacia concinna (Cheevaka), Prosopis juliflora (Prosopis) and Opuntia dillenii (Kallimul) are the flora found in this thorny scrub forests.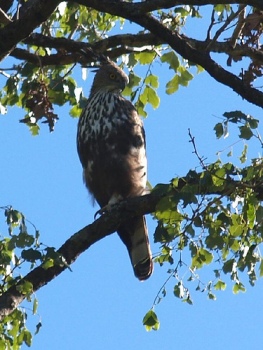 Common Species found at
Chinnar Wildlife Sanctuary
Santalum album (Chandanam), Anogeissuslatifolia (Mazhukanjiram), Tamarindus Indica (Puli), Terminialia arjuna (Nirmaruthu), Pongamia lanceolata (Ventheku), Dalbergia latifolia (Rosewood), Tectona grandis (Teak), Cassia Fistula (Konna), Terminalia bellerica (Thanni), Emblic officianalis (Nelli) etc. are the common species. Apart from these, Rhododendrom nilagiricum (Kattu Chemarathi), Elaeocarpus recurvatus (Bhadraksham) and Strobilanthus kunthianus (Neelakurinji) grown in the high sholas and wetlands. This is the second habitat of the endangered giant grizzled squirrel of India. The other animals found in this sanctuary are Elephant, gaur, panther, spotted deer, sambar,  hanuman monkey, rabbit etc.The park is home to more than 225 species of birds including Peafowl, Bulbul, Flycatcher, Kingfisher, Drongo, Bushchats, Hoopoes and other rare species such as the green-billed malcoha.
Reaching There:
By Air – The nearest Airports are Coimbatore and Kochi Airports.
By Rail - The nearest railway stations are are Aluva (200kms) and Pollachi (60kms).
By Road-  Frequent bus services connecting the sanctuary with Kozhikode, Kalpetta and Thirunelly are available. 

Best Season to Visit: October to March

Return from Chinnar Wildlife Sanctuary to Wildlife South India
Check out for your Hotel accommodations at Hotelscombined below or Book your tour using the red button on top left.