Agumbe Attractions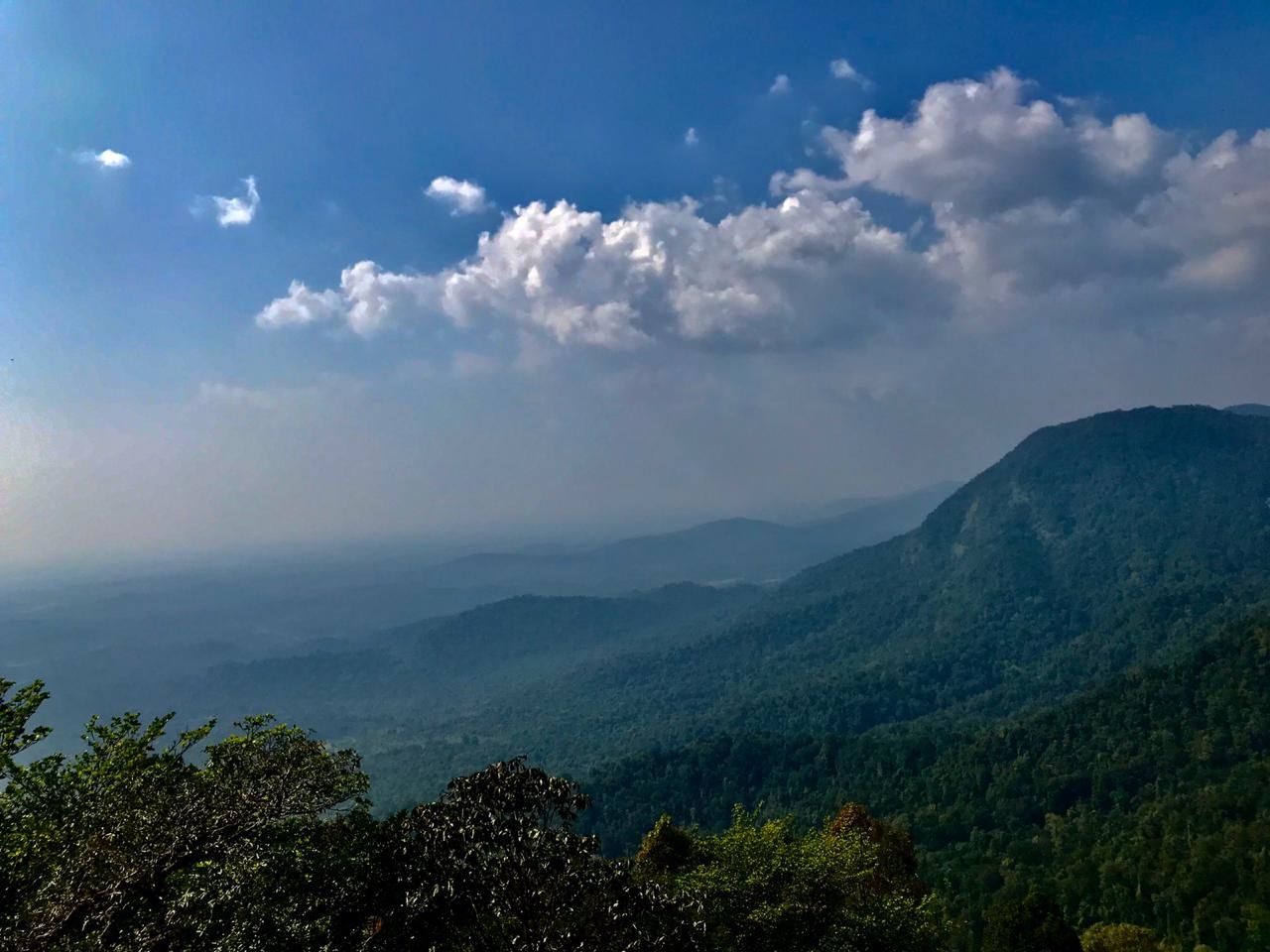 The beautiful sunset is the most important part of Agumbe Attractions. Located at 2725 feet above sea level, Agumbe is in Shimoga District of Karnataka, surrounded by thick forests.

Agumbe Attractions for Tourists
Because of its high rainfall, Agumbe is known as the Cherrapunji of the south. Practically it rains throughout the year there. Agumbe offers some breathtaking sights because of its luscious green landscapes and tumbling waterfalls.
Shringeri - is famous pilgrimage place located on the banks of  River Tunga. Shringeri is known for its sacred site Shankara Mutt founded by Adi Shankaracharya. Sharadamba temple dating back to the era of Adi Shankara, is located just opposite to the Mutt.
Barkana falls - It is believed to be the tenth highest waterfalls in India, and is located about 7 kms away from Agumbe. Water flows throughout the year, but it is more beautiful and voluminous during monsoon.River Seeta flows approximately 500 feet amidst the lush green forest.
Onaki Abbi Falls
Onaki Abbi fall is situated deep in the forest, and is an important one. The waterfall is more sober, silent and majestic. The pond at the bottom is good for swimmers.
Kudlu Theertha Falls -
Located nearly 36 kms away from Agumbe, this 300 ft water fall is also an important water fall of Karnataka. It is one of the picturesque falls of River Seeta. The locals believe Kodulu Theertha falls as sacred as many sages have meditated here before.
Jogi Gundi water fall
It is a minor water fall formed by River Mahapahaari, located on the way to Barkana falls.
Apart from the waterfalls, Agumbe is one of famous trekking points of Karnataka - trekking to Narasimha Parvata.
Sunset - The sunset at Agumbe is considered as one of the most beautiful sunsets in the world. The fourteenth hair-pin bend on the Hebri-Agumbe road forms an amphitheatre to witness one of the most beautiful sunsets. We took the above photo from this sunset view point, but at the day time. 
Mandagadee Natural Bird Sanctuary - is located 32 kilometres northeast of Thirthahalli on the banks of River Tunga. It is home for a variety of migratory birds who come here during June to September.
Facilities - Agumbe does not offer much facilities to the tourists. It lacks proper accommodation and transportation. At present the accommodation can be booked at 'Dodda Mane' or Mallya residence. The famous film, Malgudi Days, authored by RK Narayan, was shot here. If more facilities are provided more people can visit Agumbe Attractions.
Distance from Bangalore - 380 kms
Best Time to visit Agumbe - November to January, when the sky is clear. 
Those who visit Kollur Mookambika Temple go through Shimoga can pass through Agumbe ghats. 
Return from Agumbe Attractions - to Karnataka