Shanmugham Beach
Shanmugham Beach is also called as Shankumugham Beach, and is located adjacent to the Thiruvananthapuram Airport and Veli Tourist Village, in Kerala State, South India. This beautiful beach is a favorite haunt of sunset watchers. It is also a popular city beach. The beach has a long stretch of clean sand. This beach is very popular with locals. In the evenings they enjoy a visit here.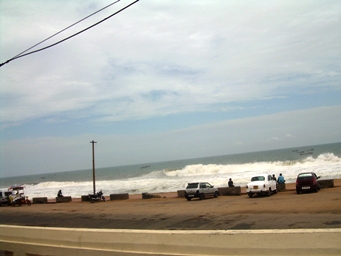 Attractions of Shanmugham Beach
- Indoor recreation club, 

- The 'Matsya Kanyaka', a gigantic 35 m long sculpture of a mermaid 
- Children's traffic training park 
- A star shaped restaurant.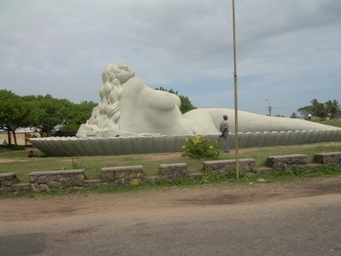 Accommodations 

There are many luxury and budget hotels available in Thiruvananthapuram (Trivandrum) to suit everyone's budget.
Reaching there 

By Air: Thiruvananthapuram is the nearest airport.(8 kms)
By Rail: The city is well connected to the major cities.
By Road: Thiruvananthapuram has an excellent road network. 
Return to Thiruvananthapuram

Return from Shanmugham Beach to South India Beaches

For more information
click here