Festivals of South India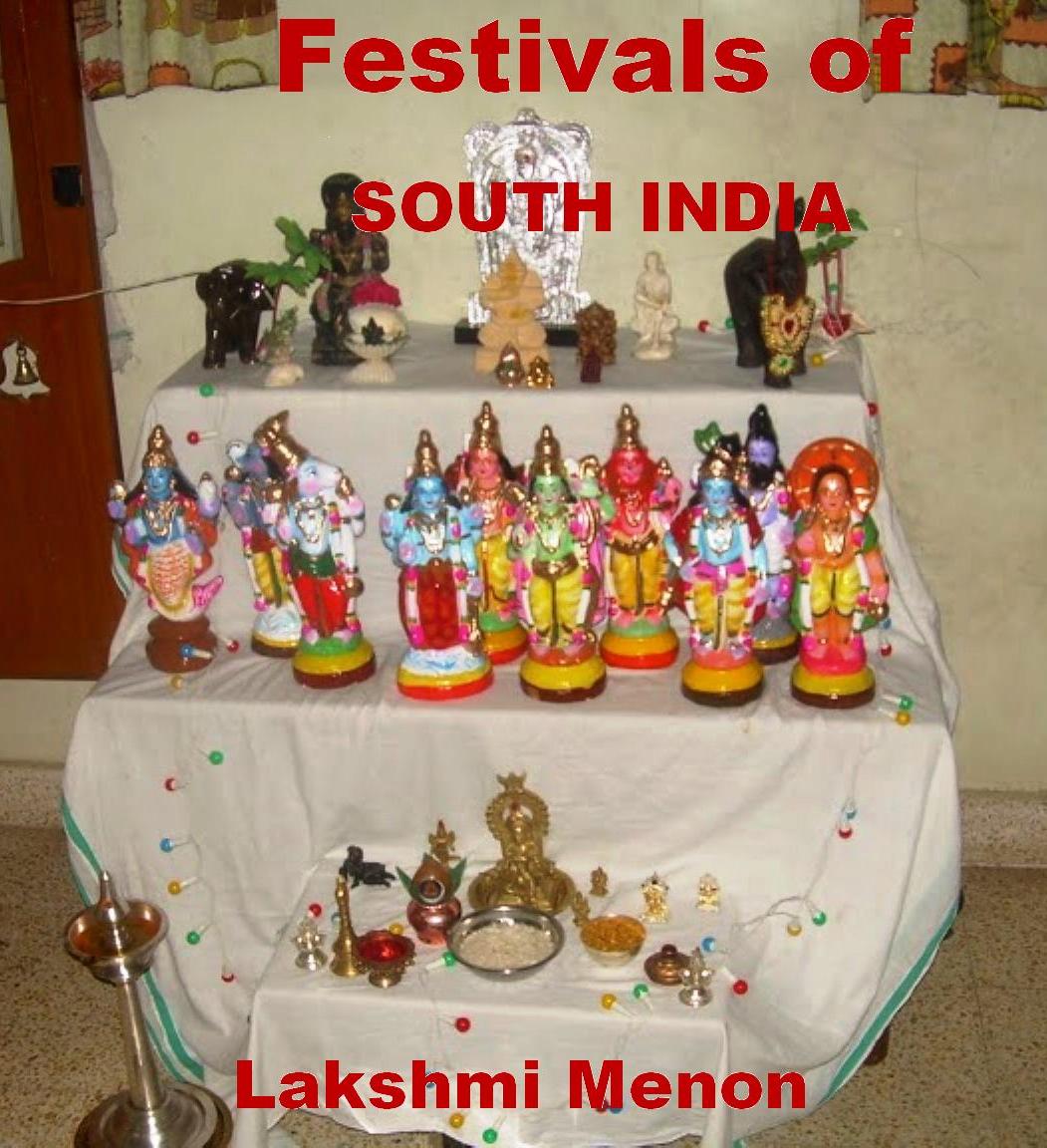 A Collection of 55 Festivals celebrated in South India
Have you ever wished there was a collection of South Indian Festivals readily available to download, during your wandering in the cyber world?
Have you ever wondered how to teach your children about the various festivals of their mother land?
Have you ever thought about the legends behind each festival?
Have you ever wondered about the various rituals that are followed in any particular festival?
Have you ever wished you knew when a particular festival is held and how it is celebrated in South India, so that you can plan your vacation accordingly?
If your answer is "YES" to any of the above questions, you need not worry any more.
"South India Festivals" shows you everything what you need to know about the various festivals celebrated in South India.
I have created this ebook for you to use as an easy book to learn about the various festivals celebrated in the southern part of India.
What will you find in this book?
This e-book contains a list of various festivals celebrated in South India, along with the legends behind them, and how they are celebrated by different communities. Some photos are also included. At the end of the book, some short prayers are included to recite during some of the festivals, if you wish to. There are details of 55 festivals listed in this ebook-
31 Hindu Festivals
4 Muslim Festivals
3 Christian Festivals
4 Festivals of Other religions
4 Dance Festivals
6 Other Festivals
3 National Festivals
9 Short Prayers
Testimonials received
Lakshmi's ebook on 'Festivals of South India ' was an eye-opener for me. I got to know the stories behind many festivals that we celebrate such as 'Mahashivaratri'. It was also interesting to learn how the same festival was celebrated in other States of India. It gave me a connection to the past and made the rituals come alive making it more enjoyable and meaningful. There are very few people who know the stories behind all festivals and such a compilation would be useful to both the younger and the older generation. Congrats!
Suresh Nair from Mumbay,India
***
Congratulation on creating such a fantastic product!. I can imagine the trouble you have gone through to create such a handy book! Each time I use to spend a long time on the net to know the rituals of our festivals. Thank you so much for creating this.
Amritha, Thiruvananthapuram, India.
***
I read the ebook and think that it is very well written. You have definitely put in a lot of effort into researching about it and the information is really valuable. I do want to make Ananya aware of all our traditions and customs even if she is growing up in the US. So I do sincerely appreciate having something like your book to refer to when I explain things to her. Also the information about each festival is appropriate without being too elaborate or descriptive. Thank you very much for creating something like this.
- Praseeda Govind, Atlanta, USA
*** 
We found this ebook very useful and we want to gift it to our son for his birthday. Thanks for taking so much trouble to create such a unique book.
- Mr. & Mrs.P.K.B. Nair, Tamil Nadu, India
***